Recital
Annual Student Showcase – Saturday, June 23, 2018
The annual student showcase will held on Saturday, June 23, 2018 at the Alderney Landing Theatre, Dartmouth. Please note that costume rental fees and tickets for the annual showcase are extra. Costume rentals will become due in the Spring term. Tickets will be available from the theatre's box office.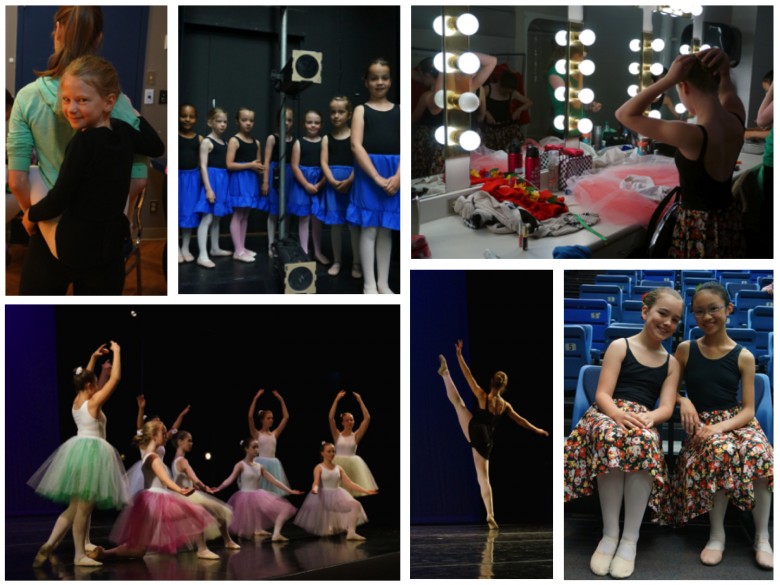 Policies
Missed Classes
There are no refunds for missed classes. Students are entitled to make up any classes they have missed within the term. Missed classes may not be carried over to the following term. Please consult the instructor for a recommended make up class.
Withdrawal & Cancellation
Fees for the current term are non-refundable once the term has started. Classes with insufficient registration are subject to change or cancellation. In this event of cancellation fees for any cancelled classes will be refunded. In the event that a student must withdraw from classes prior to the start of term, any pre-paid fees or post-dated cheques for the remaining terms will be refunded less a $25.00 processing fee. There are no refunds for classes cancelled due to inclement weather or cancelled due to events beyond the control of management. Please consult the instructor for a recommended make up class.
Attendance & Lateness
Students should arrive at the studio with enough time to be properly attired and mentally prepared for the start of class. Lack of a complete warm-up at the beginning of class puts students at risk of injury and affects their physical readiness for centre work. It is requested that parents notify the office in advance when your child will be absent from classes. Please note that this is particularly important during preparation periods prior to examinations and the annual recital.
Viewing Classes
Parents and family members are invited to observe classes during the month of September until their child is comfortable in the classroom. For the remainder of the year classes may be observed on designated viewing days. (See Calendar for specific dates.)
This is a wonderful way to show support for your child's efforts and the perfect way to gain a greater understanding of the special world that they are participating in. It is requested that viewing guests assist in providing students with the best possible learning environment by not engaging in conversations or other activities that will disturb the class while it is in progress.
The policy is designed to give students the best possible learning environment on a weekly basis, but also to give parents the opportunity to view their child's progress in class. We particularly ask that parents of KiDance 1 and 2 make the effort to withdraw from the classroom by the end of September. This will give the instructors the opportunity to develop their leadership role with the students and for the children to learn how to focus in the classroom with the minimum amount of distractions. Viewing days then become more of a performance opportunity and a greater celebration of their developing skills. Thank you for your understanding and cooperation.
Storm Cancellations
All Classes: In the event that classes must be cancelled every attempt will be made to notify families via email by 3:00PM for weekday classes and 8:15AM for Saturday classes. Cancellations will be posted on the Home and News pages of the website. If a decision must be made after the above times, the office will make every attempt to phone affected students. Please note there are no refunds for missed classes, classes cancelled due to inclement weather, or cancelled for other reasons beyond the control of the School of Dance. Please consult the instructor for a recommended make-up class.
When conditions are severe and keeping the parking lot and sidewalks clear is impossible, the North Woodside Community Centre closes for business. You may reach the North Woodside Centre at 463-9276.
Communications
School communications will be sent to students and parents electronically. To facilitate this please add info@leicahardyschoolofdance.com to to your safe contacts list. To comply with the Canadian Anti-Spam Law registered students must sign the email usage waiver on the registration form each year and keep their email information updated with our bulk mail service.
Federal Children's Art Tax Credit
Note: The Federal government eliminated this program as of the start of the 2017 tax year.
As of 2011, the Children's Art Tax Credit is a non-refundable tax credit based on eligible expenses paid for the cost of registration or membership of your child in a prescribed program of artistic, cultural recreational or developmental activity. The cost of dance wear, slippers and pointe shoes are also be eligible. If the fees are considered an eligible expense for the purposes of the Children's Fitness Tax Credit, you will not be able to claim the Art Tax Credit for these fees.
All class fees, including weeklong summer camps and intensives at the school are eligible for the Children's Art Tax Credit. Please note that amounts paid to the school for recital costumes and tickets, tickets to performances such as The Nutcracker and fees for examinations are not eligible. Receipts for fees will be issued at the time of payment. Parents/Guardians must retain their payment receipts to claim tax credits. Duplicate receipts are available for a pre-paid $10.00 fee.
Leica has high expectations and standards, to which children naturally respond, and she presents them in a way that is fun and always age appropriate. – Marianne Ward, Mother of Vivian
Photos this page by Yukiko Asada, Steve Bone & Cathy McKelvey.