Links for online classes
In response to the N.S Government health safety directives, classes will be taught online via Zoom as required. We will notify students via email when we must hold classes online. All online classes will take place on their normal days and regular times and we will use two Zoom accounts to facilitate this. Login information is as follows:
All classes with Anastasia, Leica & Becca:
Join Zoom Meeting: https://us04web.zoom.us/j/75107659677?pwd=UG9ndGVMeXZ1d2M2bUU2OHUyR2poUT09
Meeting ID: 751 0765 9677
Passcode: LHSDathome
All classes with Michelle:
Join Zoom Meeting: https://utoronto.zoom.us/j/81296436639
Meeting ID: 812 9643 6639
Passcode: Danceclass
Please read the Preparing For Online Classes information on the Online Learning page of the website before joining classes. Parents of younger children are welcome to participate in classes with their child. Online classes can be difficult for younger children to understand. Your help as a 'teaching assistant' would be greatly appreciated. Children in Ballet 1 and higher should have enough experience with dance class content and classroom behaviour to participate on their own. If your child needs some additional assistance, we will get in touch. As much as possible, please try to provide your child with a distraction free environment so they can participate fully. Try to update your Zoom app regularly for the best viewing experience.
Stay healthy, safe and let's keep dancing!
Introducing hybrid classes at LHSD!
We are excited that students return to the studio starting September 12th, but we know that not everyone is ready to join us at the studio at this time. We are now offering hybrid learning. Please contact us for more information about virtually joining many of our live classes.
Students who are new to LHSD must download a registration form from the Registration & Fees page, and remit a completed copy to participate in classes. Registered online students will be sent current Zoom login information. Please read Preparing for Online Classes on the Online Learning page before participating. Don't forget to keep your Zoom app updated regularly or you may not be able to access the class.
For Young Children
Foot Exercise for Young Dancers, demonstrated by Yukiko Asada, is our comprehensive exercise to develop foot strength and dexterity.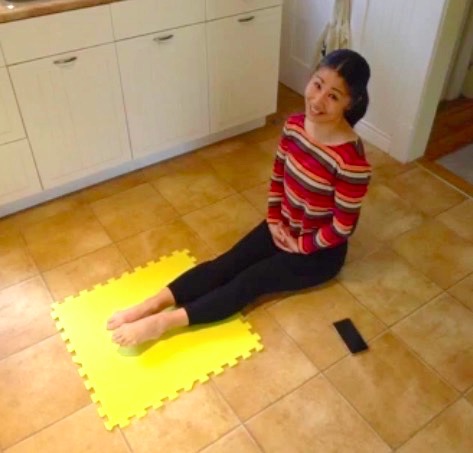 KiDance With Mackenzie is a broad range of fun dance, fitness and creative movement activities for pre-school aged children.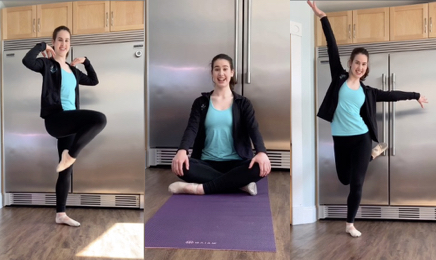 The Caterpillar to Butterfly Mime by instructor Yukiko Asada teaches young children about the stages of metamorphosis.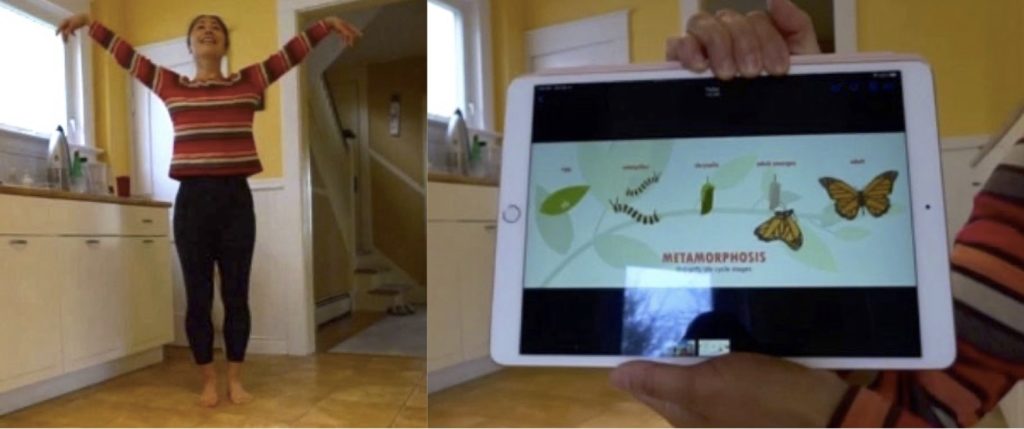 For Families & All Levels
Family Workout With Kendra, Jaeda & Carl is a great family workout by jazz instructor, Kendra Armstrong. Special thanks to Jaeda and osteopath Carl York.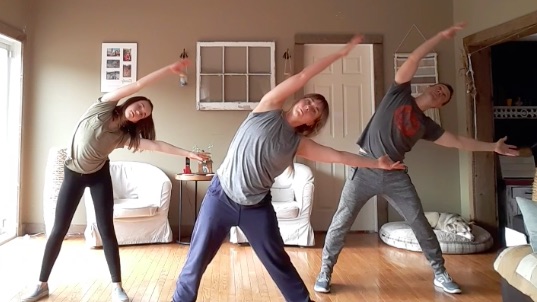 other dance activities
bedtime ballets with Becca
Instructor Rebecca Wolfe reads bedtime stories about ballets and dancers for pre-school and young elementary school-aged students. Click on the image below to listen to the story.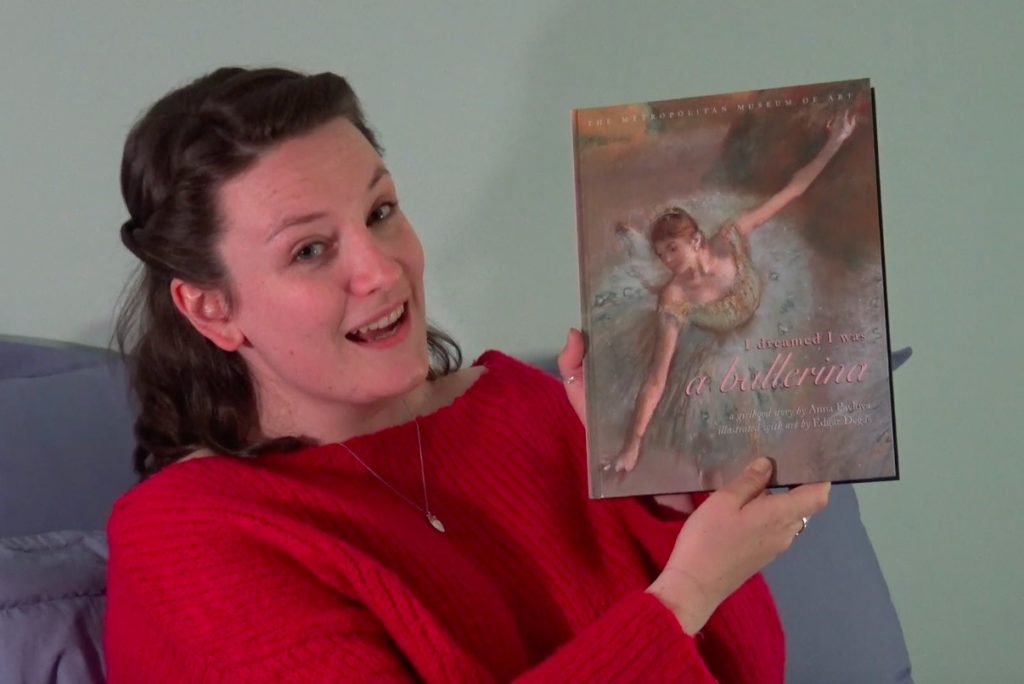 I dreamed I was a ballerina by Anna Pavlova,
published by The Metropolitan Museum of Art &
Atheneum Books for Young Readers

Lili Backstage by Rachel Isadora, published by G. P. Putnam's Sons.
worksheets & Colouring Pages
Click on the images below to download any of these colouring books and worksheets.