fall 2023 Registration now open!
Registration for Fall 2023 is now open. Please head to the Registration & Fees and Schedule/Studio pages of the website for detailed information. We invite you to follow us on social media to help you keep informed with our latest news and events. We also offer online learning options. See the Online Learning page of the website for further details.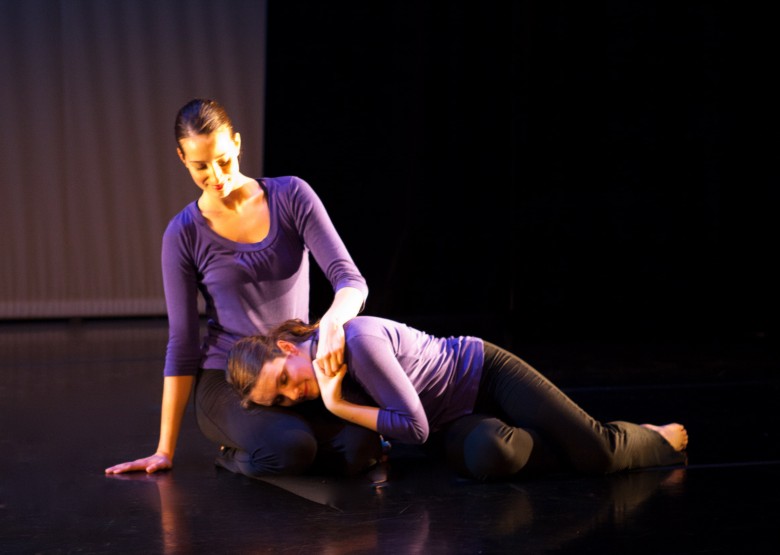 2023/24 dOCUMENT DOWNLOAD:
Registration
Class space priority is given to student who register for the full year.
Partial year enrolment is available pending space in classes. Please contact the office to make those arrangements prior to the start of term.
Term Lengths:

Regular classes run for three 12-week terms for a total of 36 weeks, including the Annual Student Showcase.
Adult programming runs for two 12-week terms and one 11-week term for a total of 35 weeks.
Parent & Tot runs for three eight-week terms:

Fall –– Sept. 24-Nov. 12
Winter –– Jan. 14-March 3
Spring –– Apr. 14-June 2

By attending classes students and their parents agree to the policies and directives on this website, the Registration Form and the Health Safety Plan.

 

Students may register by mail, phone or email.
Students must complete a Registration Form to participate in classes.
To register online:

Contact us to confirm your class choices prior to making any payments.
Download and complete a fillable PDF Registration Form from the Document Download above.
Email the completed Registration Form with your e-transfer payment to info@leicahardyschoolofdance.com. Don't forget to send your security password in a separate email.
Health Safety
Students must comply with the LHSD Health Safety policies to participate in classes. Students who consistently fail to comply will be sent home without possibility of refund.
Students with COVID-like symptoms must not attend classes until they have negative test results or have been diagnosed by a health practitioner.
We request that you continue to report any possible COVID contact transmission so that we can advise other students and instructors. This helps keep the LHSD community and their families healthy and safe.

 

Students with COVID must not attend classes for seven days following the onset of symptoms or a positive test. Students are welcome to attend via Zoom during that quarantine period.
Cancellations & Changes
We reserve the right to cancel classes with insufficient registration. In this event fees for cancelled classes will be refunded.

 

We reserve the right to change and substitute teachers as necessary.

 

In order to comply with provincial health directives, we reserve the right to deliver instruction either live or via Zoom as needed. No refunds or reductions will be given for instruction delivered via Zoom.

 

We reserve the right to change the schedule with the agreement of students and instructors to facilitate Zoom instruction.

 
Payment
Registration Fee –

All students pay an annual $30.00 (HST included) non-refundable registration fee totalling a maximum fee of $75.00 (HST included) per family.
Registration is valid from September 1st until August 31st of each year.
Parent & Tot students only pay one annual registration fee.

Class Fee Payment – 

Download the Class Fees and Fee Calculator documents to calculate your total. See Class Fees & Discounts below for additional information. Please feel free to contact the office for assistance.
Term payments are due in full on your first day of each term. See the Dates of Instruction document to determine your due dates.
Payment by new students may be made in cash or e-transfer. Please send your e-transfer security password to the office in a separate email. Returning students my also pay by cheque. Please make all cheques payable to the Leica Hardy School of Dance.
Payment(s) must accompany a completed Registration Form in order to secure a place in class.
Students may place a 25% deposit on their account to hold their space in classes prior to the start of the year.
Post-dated cheques will not be accepted once the term has started, unless prior arrangements for late payment have been made with the office.
All term class fees are non-refundable after the 3rd class of each term.

Costume Rental & Ballet Exam Fees – 

Costume rental fees and tickets for the annual student showcase are extra.
Ballet examination fees are non-refundable once they have been remitted to the Society of Classical Ballet – Vaganova Method.

Payment Plans – 

Annual payment – no additional fee (included in the annual registration fee)
First term payment – no additional fee (included in the annual registration fee)
Subsequent term payments – add $5.00 per term (HST included)
Receipts, Late Fees, NSF & Withdrawal
Receipts –

PDF receipts will be emailed the the payer at the time of payment. Duplicate receipts are available for a pre-paid $10.00 fee plus HST. This fee applies to each receipt required.

Late Fees –

 

Late fees will be added to your account for any outstanding amounts on the day following your first day of term.

 

Late fee rate is 19.99% per annum, calculated on a monthly basis of 1.67%.

NSF –

 

A service charge of $35.00 (HST included) will apply to N.S.F. cheques.

Withdrawal –

 

Withdrawal notice must be given to the office, not the instructor, before the 3rd class of the term. After the 2nd class of the term all fees are non-refundable.
Prior to the 3rd class of the term fees are refundable less the following:

The annual registration fee
The payment plan fee
The value of classes held prior to withdrawal notification, whether attended or not. (Class value will be calculated using the single-class rates.)
A $50.00 administrative fee

In the event that a student must withdraw for valid medical reasons or reasons beyond their control, the student must notify the office (not the instructor). In those instances the office will credit the student's account for the value of the remaining classes in the term. This credit may be applied to future classes and is non-transferable. Credits must be used within one year (365 days).
Failure to attend classes does not constitute withdrawal from classes.

 
Class Fees & discounts – General School
All term fees are for the full term.
Fees will be prorated for students joining after the start of the term, up to and including the second week of classes. Starting on the third week of the term, students who are not officially registered by submitting a completed registration form will be charged the single class rate for the remaining classes in that term and any classes previously taken in the term.
Fees for the General School are on a per class basis and eligible for the Family/Multiple Class Discounts. For full details please see below.
Multiple Class Discount – Highest priced General School class is at full cost. The second class of lesser value is discounted 10%.
Family Discount – Highest priced General School class of the family is at full cost. General School fees for all other family members are discounted by 10%. Note that due to the discounted fee structure of the Intensive Training and Pre-Professional Training Programs, their fees are not included when calculating family discounts.
Discounts are calculated before HST is applied to the total fee.
Classes less than .75 hours are not eligible for discounts.
Class Fees – Drop-In Students
Single classes & five-class cards are available.
Single classes and five-class cards must be purchased prior to taking classes.
Due to health safety directives, drop-in spaces are pending available spaces. Please contact the office by noon to confirm available space.
Please present your card before each class for initialing by the instructor.
Class cards must be used within the term of purchase. Any unused classes will expire at the end of the term.
Drop-­in classes are not eligible for multi‐class or family discounts.
Class Fees – Intensive Training (ITP) & Pre-Professional Training (PPT) Programs
Fees for the Intensive Training and Pre-Professional Training Programs are based on the hours of classes a student attends per week.
In the event that the total cost of ITP fees for three classes is less than or equal to the cost of two of the student's highest priced classes at General School rates, including the applicable Family/Multiple Class Discount, the student shall pay the next higher 15-minute ITP rate.
Only classes one hour in length or longer are considered 'classes' when calculating the three-class requirement for participation in the programs.
Fees for ITP and PPT students will be pro-rated based upon the student's start date.
As ITP and PPT fees are already discounted they are not eligible for, nor are considered when calculating the General School's Family Discounts.
Professional & Private Lessons
Rates for professionals and private lessons are available on request.
Classes may be booked for in-person or Zoom instruction.
Please email the office to book your private lesson.
Note the following policies for private lesson bookings:

All private lessons are subject to HST.
Fees for private classes must be paid in advance and are non-refundable.
Private classes are not eligible for family or multi-class discounts and are not eligible hours when calculating ITP or PPT total weekly hours.
Private class bookings are considered 'firm' at the time of booking by the student.
Students who must cancel due to events beyond their control, must notify the instructor to book an alternative class time.
Instructors who must cancel due to events beyond their control, will notify the student to arrange an alternative class time.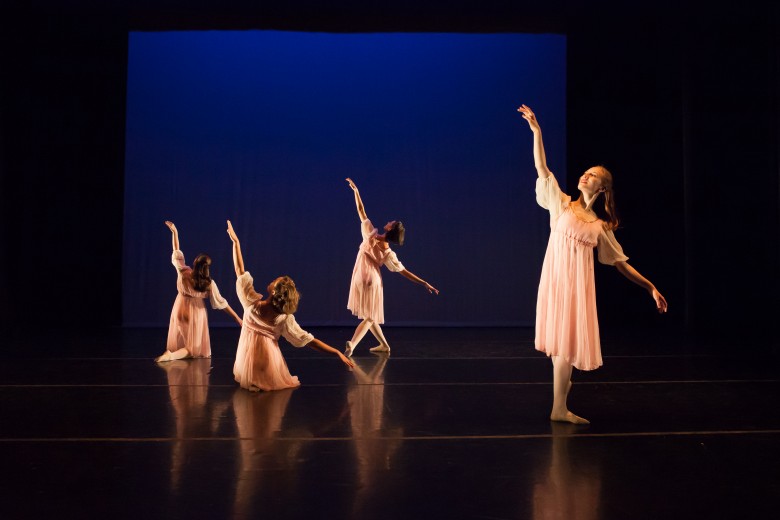 We are so thankful they are part of this wonderful dance school, and their continual growth and love of dance 'seals the deal' for us in so many ways. – Tina Oates-Johnson, Mother of Maggie & Mollie
All photos this page by Cathy McKelvey.