"…and thank you to Leica for all that she has given – if you want your children to be comfortable with their bodies and find their inner beauty, if you want your daughters to be strong in mind as well las have strong bodies, this is the place to be. Great parents, inclusive student body, demanding and rewarding instruction."
Sara Moginot
parent of Lucie Schmidt
"Leica Hardy is the gold standard for dance in Halifax.  Her team provides impeccable instruction for dancers at all levels.  All the teachers and senior dancers help create a warm and welcoming atmosphere.  Leica is a task master in the class room, but her great sense of humour and her obvious concern for her students make the classes a wonderful experience. Leica is incredibly knowledgeable about dance, nutrition, the mechanics of the human body and the psychology of young people.  Dancing at the Leica Hardy School of Dance has given our little girl confidence and poise beyond her years."
Ciel Crosby, Talent Agent
Parent of Nadia

"My two daughters have been dancing at LHSD since the age of three. Now ages 10 and 13, they have been learning the true art of dance and becoming aspiring young dancers. Here they have gained top-notch training and are continually growing and learning to become their best. The teaching is exceptional for all levels and the environment is positive and healthy. My girls love dancing here. Now like a second home, they have made best friends and have always had positive and supportive role models amongst the teachers and senior students. Leica has the utmost respect for movement, the body, artistry, and instilling confidence and poise. She has a talent for imparting her extensive knowledge and passion for dance, along with providing individualized focus and the tools each dancer will need to continually progress, regardless of whether they are beginner or part of the KiDanCo pre-professional company. Both my daughters were recently accepted into the National Ballet School Professional Summer Program for July 2016, which I believe speaks not only to their own hard work and devotion, but to the LHSD's commitment to such high caliber training. We are so thankful they are part of this wonderful dance school, and their continual growth and love of dance 'seals the deal' for us in so many ways."
Tina Oates-Johnson, Clinical Psychologist
Parent of Maggie & Mollie

"Becoming part of the Leica Hardy School of Dance community has been a highly positive experience. It has greatly enhanced our appreciation of the artistic, cultural and technical aspects of ballet and dance. The healthy involvement and participation in dance at any level is actively encouraged and there is a sense of dedication and focus given to each dancer in reaching their full potential. We've thoroughly enjoyed getting to know the instructors and other members of the school."
Lara Sheehan, Vocational Rehabilitation Consultant
Parent of Keri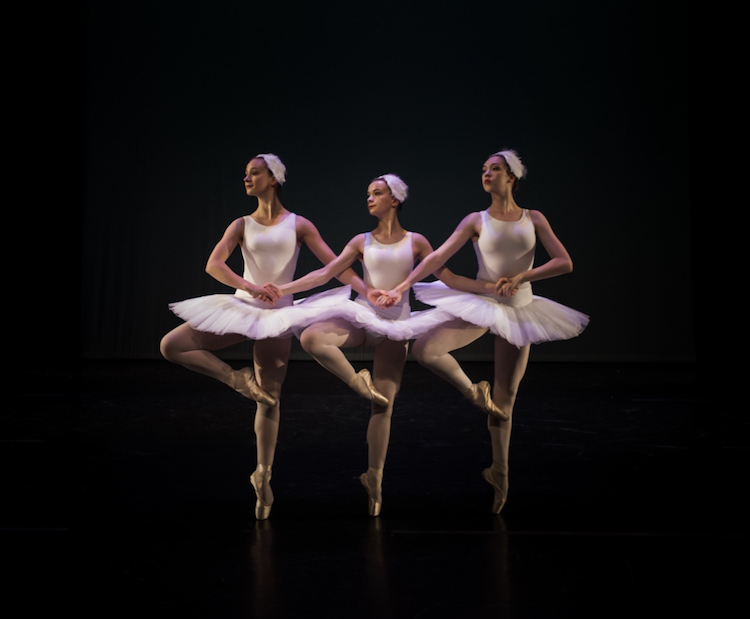 "I'm sure things are very busy with the 25th anniversary of The Nutcracker underway. I wanted to send a huge congratulations to you and this year's cast. Even though I was only a part of it for two years, it was such a fulfilling and memorable experience. I can only imagine that this year will be especially unique, gratifying, and a wonderful celebration. It is such a pleasure to get the occasional Facebook updates as it reminds me of how grateful I am to have crossed paths with an amazing teacher/director, turned friend. You welcomed me into your studio, challenged me to be a better dancer, and educated me with opportunities which I now realize I may never have again. Thank you for not only fostering my love of dance, but also for reminding me that success is achieved through tireless effort and dedication. I am so proud to say that I have learnt from you, and that like all great teachers, you inspire me to do better than my best."
Jillian Jung, Alumni

"I have learned that you can have a work environment that is both extremely disciplined and dedicated, while at the same time still being fun and humorous. And I want nothing less for myself as I venture further into this arts community."
Lucie Schmidt, Alumni
"All I can say is I'm in aww of how hard you work with our girls. Daria loves you beyond words, and I for one cannot thank you enough for all your patience with her. You should bottle your talent and energy that is for sure.  Teachers like you are once in a life time."
Nicole Wojtasiak
Parent of Daria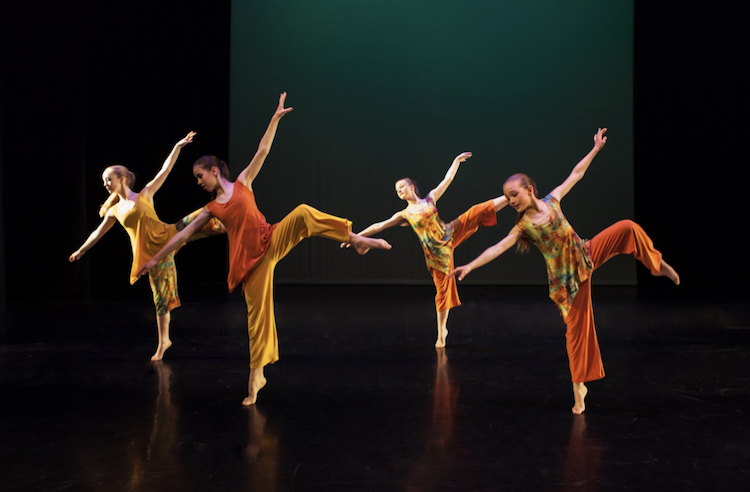 "As a former dance student (Alberta Ballet School), I know that my daughter is getting excellent instruction from Leica and the other teachers at LHSD. Leica has high expectations and standards, to which the children naturally respond, and she presents them in a way that is fun and always age appropriate. Leica has her priorities straight – to instill a love of dance, first and foremost, and to offer all students superior training in a safe, fun, challenging environment. Her sense of humour is balanced by an uncompromising dedication to superior dance training. I can't recommend LHSD highly enough."
Marianne Ward, Book Editor
Parent of Vivian

"Thanks again for bringing me to your school and your wonderfully exquisite dancers. I was inspired after a long day. I hope you know what you do is great and I can only imagine it is often a thankless job. …you stay informed, you engage your practise and the work shows!!! Those dancers are smart and they understand. It is all quite special!!! In the tiniest studio in Dartmouth such greatness can occur-I am quite amazed and encouraged. Please understand the magnitude of what you do!!!! HUGE!!!!"
Darryl Tracy, Dance Instructor, Choreographer & Physiotherapist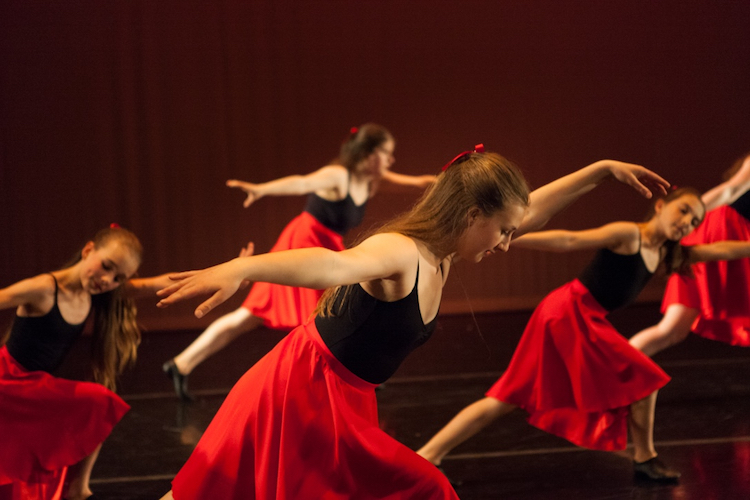 "I thought, wow, some one has an expectation of her. That is the dearest and most profound form of respect a child or any human can receive, to be expected to be able to do something, to be trusted to be able to do it. And to keep working with them towards that goal. Wow! Thank you once again for being so much more than a dance teacher. Thank you for taking the time to give a little more."
Sara Moginot, Home School Parent
Parent of Lucie
"Leica, I appreciate everything that you are doing for her and helping her along with the things that she needs to know. She really enjoys coming to your classes and we can tell that you really care about your girls just by the way that you teach your classes.  I am glad that we found your school!!"
Susan Duguay
Parent of Natalie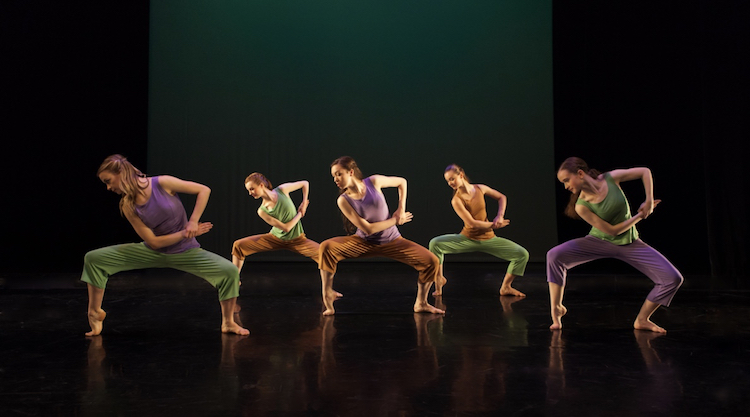 "What a wonderful show, thank you, Leica and all your teachers and staff. This year has been such a positive experience for Nadia and our whole family. The older girls are lovely role models for the younger dancers. Their encouragement and kindness makes littles like Nadia want to strive to be just like them. Thank you for caring about the whole child and not just the hours they spend in your studio. Your care for the individual child is so evident. Now, enjoy your vacation!"
Ciel Crosby, Talent Agent
Parent of Nadia
"Leica Hardy really knows her stuff!  She is a wonderful teacher and choreographer. She gives her students individual attention, fostering the joy of movement that has brought the student into the studio to dance, as well as observing and correcting posture and technique. The atmosphere in the higher-level classes is one of hard work, as well as excitement and challenge.
My daughter studied with Leica after graduating from Sheridan College's music theatre program. Leica, a former professional dancer, has knowledge and understanding of the skills needed in a professional career. My daughter found that Leica's training prepared her well for professional musical theatre auditions and performances."
Sandy Greenberg, Children's Entertainer
Parent of Lise
All photos this page by Cathy McKelvey.